Possibility to register in the electronic toll payment services.
If you are already a
Fast Pass
or
Kentriki Pass
subscriber, you can proceed easily and quickly, through the application, to the renew of your balance and have complete control over your account.
You can sign up for the
Fast Pass
and
Kentriki Pass
electronic toll payment services and send the transceiver will be sent to your home or office free of charge.
All the subscription programs as well as a variety of additional useful information regarding
Fast Pass
and
Kentriki Pass
are available at MyOdos App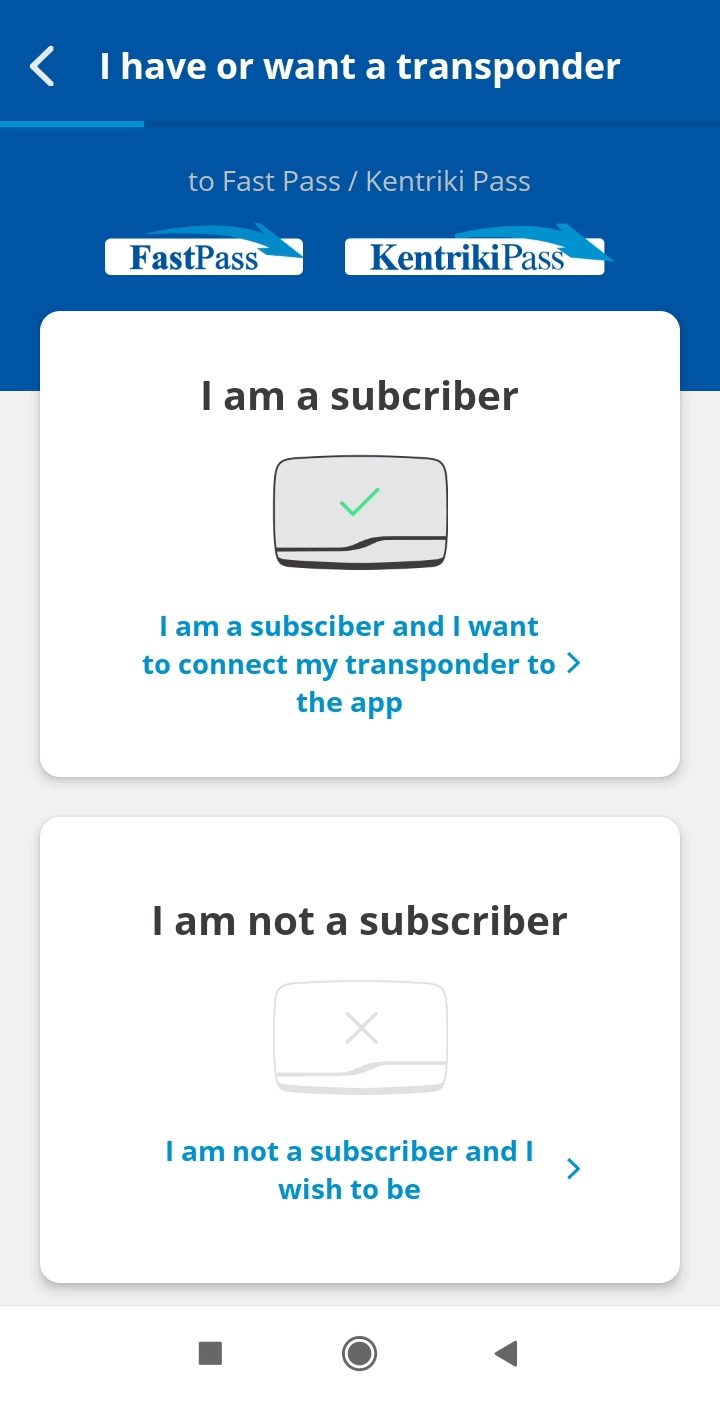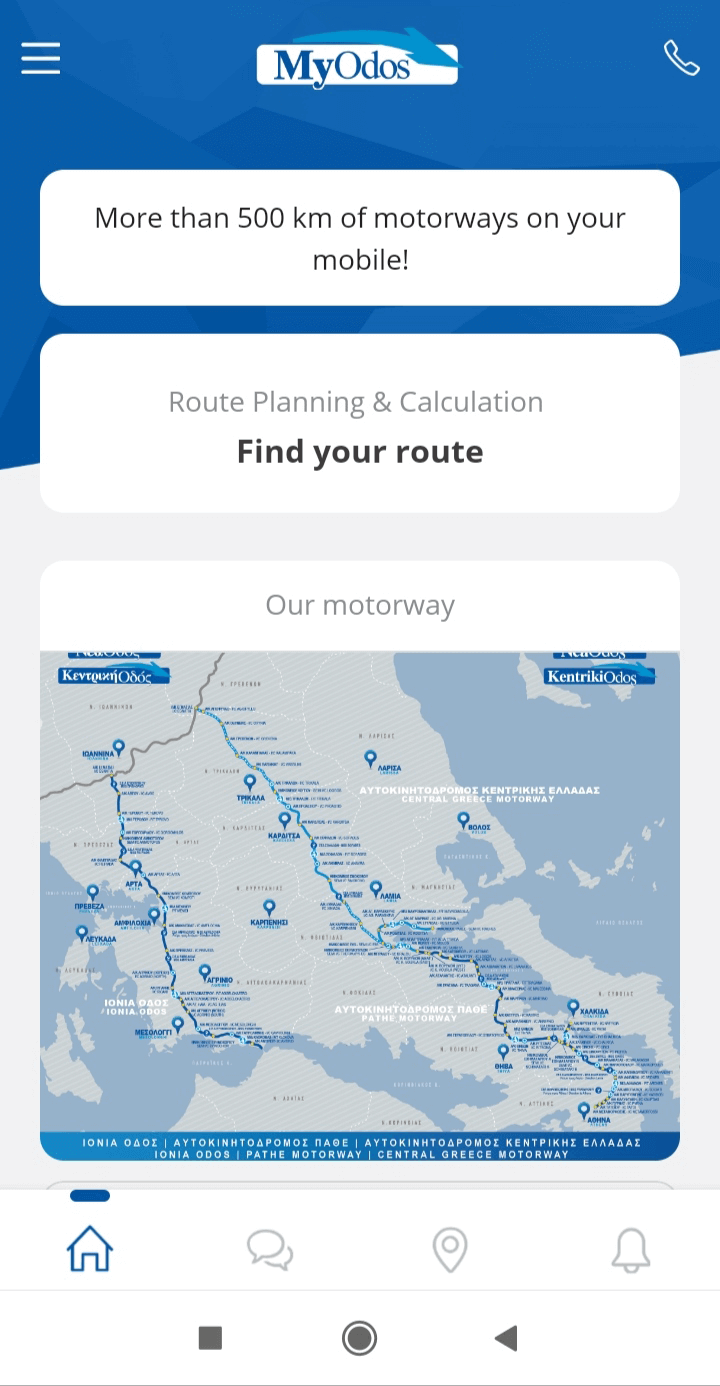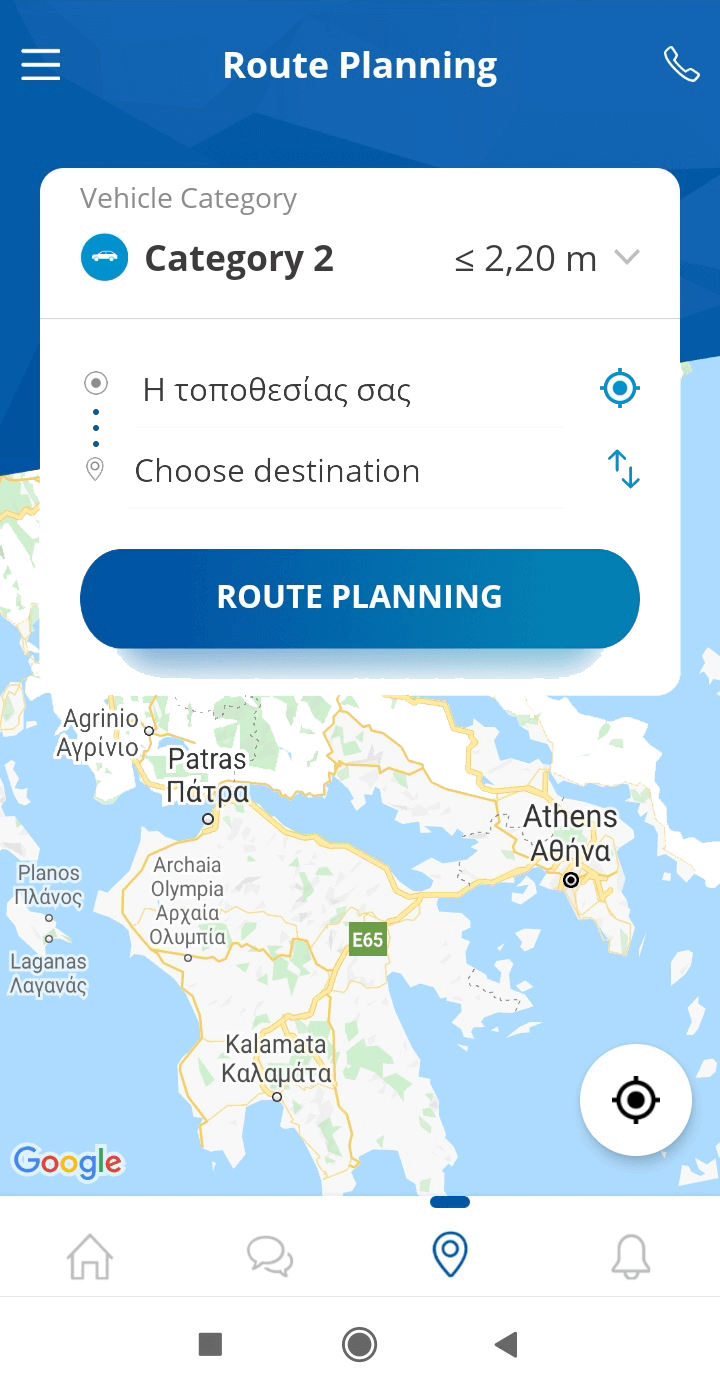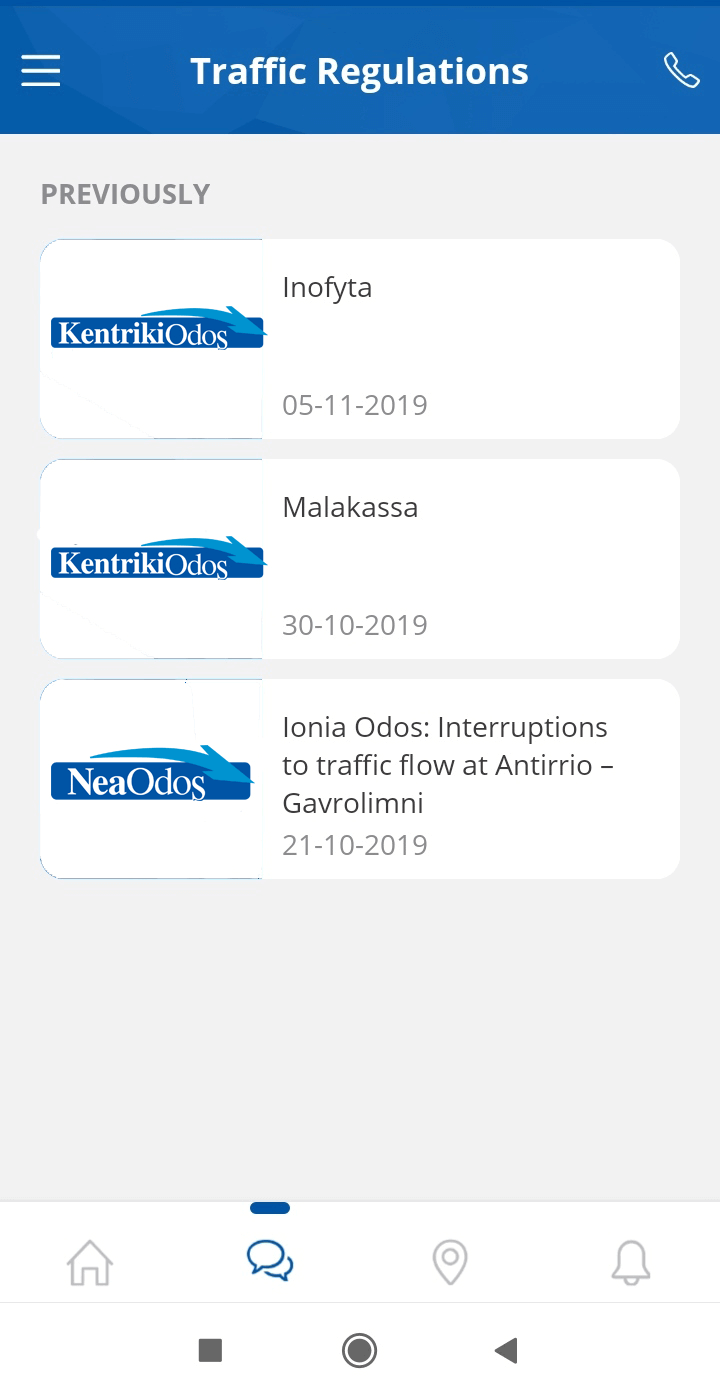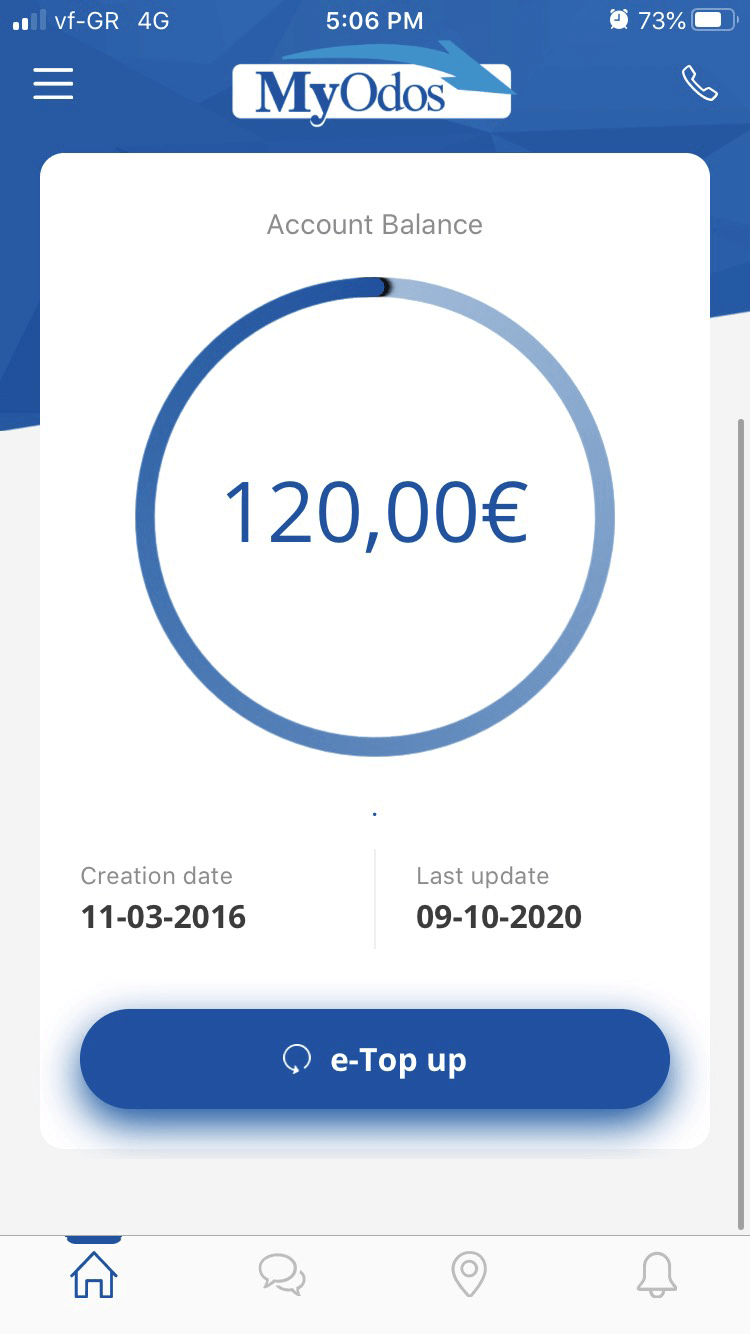 Map
Access to Detailed Maps concerning the Motorist Service Stations, Parking areas, Interchanges, Exits etc of our motorways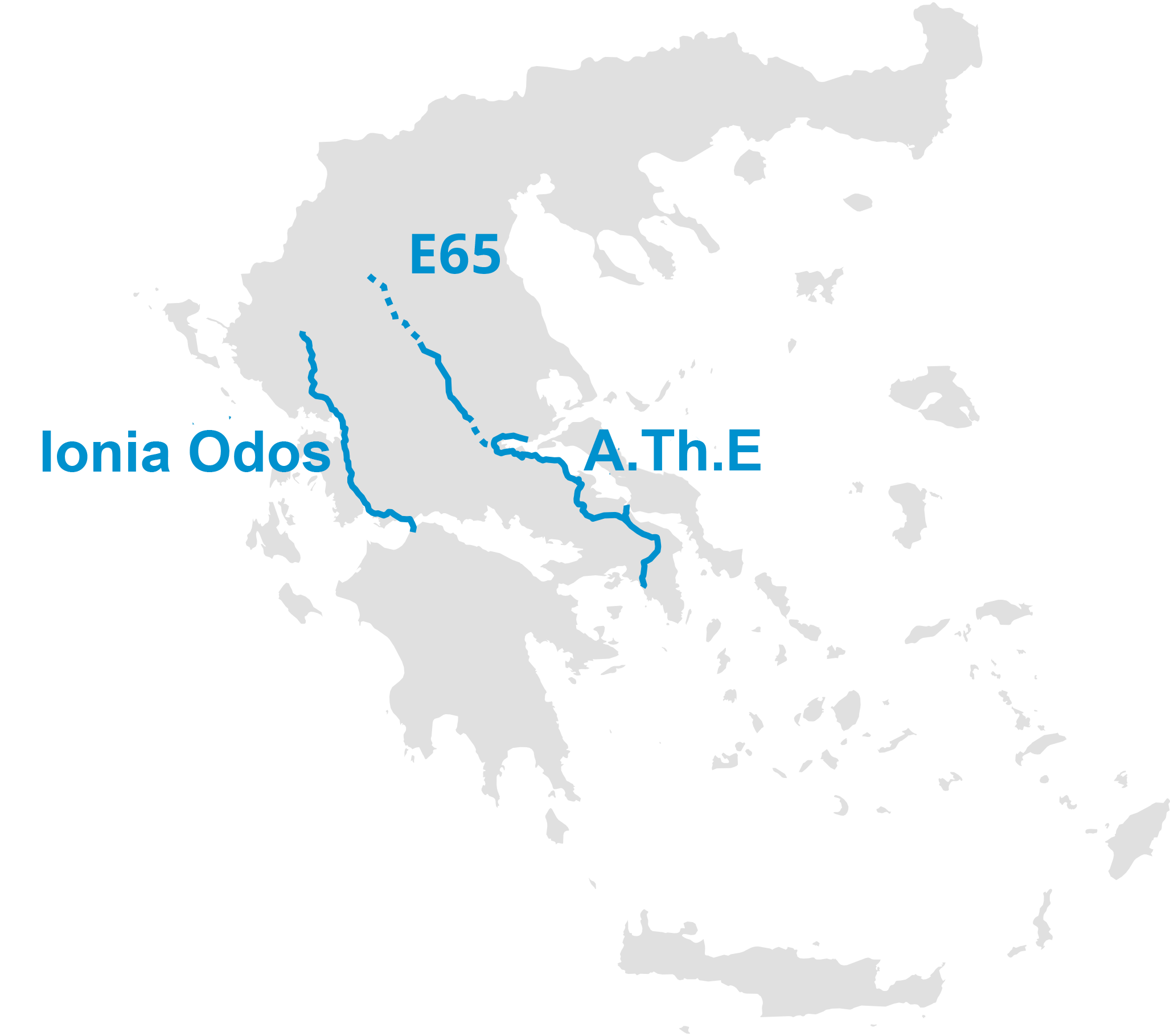 Traffic Regulations
Information on applicable traffic regulations.
Motorway stories
What the drivers say
"A very gentle lady from customer service called me, apologized for the inconvenience and thanked me for the comment. Thank you for responsiveness, pleased roaming on your road guys. It's a five star for me."